The Trustees of the Waitakere College Foundation are a group of people who are passionate about the success of our students. The Trustees meet regularly to help the plan and implement the programmes and activities of the Foundation and to provide effective governance. Many of the Trustees are former alumni of Waitakere College and bring their professional skills and networks of contacts to assist our activities.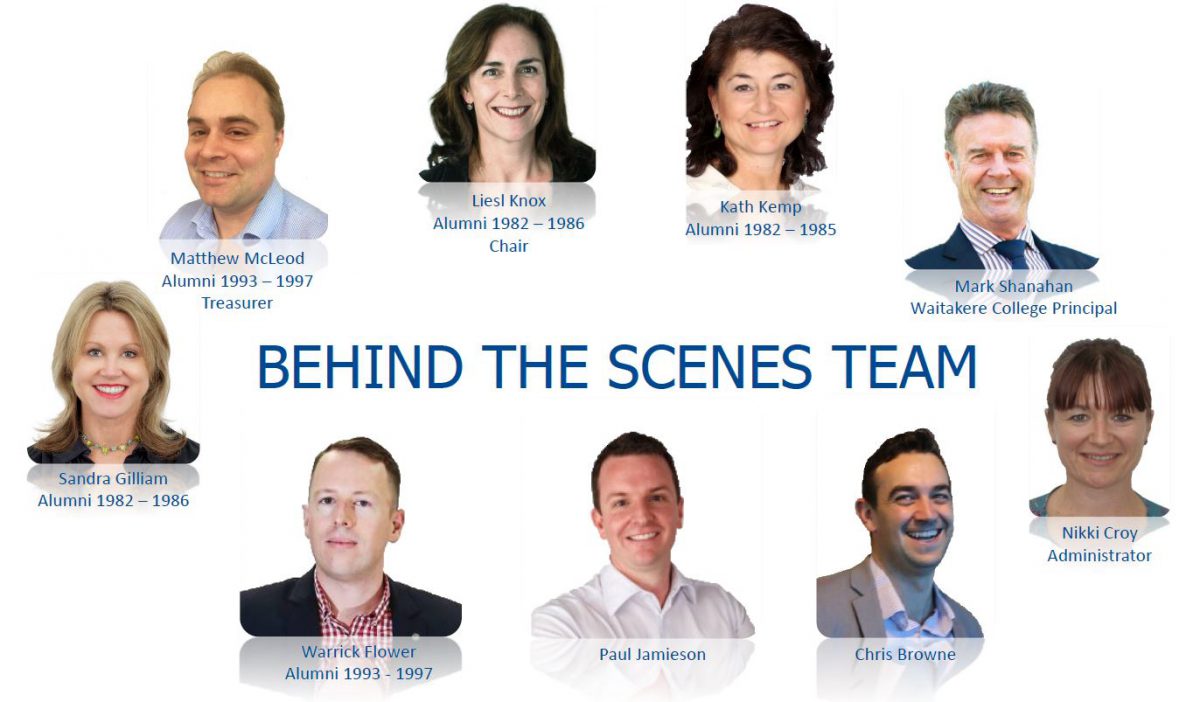 Liesl Knox – Chair
Alumni 1982 – 1986
After leaving Waitakere College, Liesl attended Otago University where she graduated with a LLB.
Liesl has worked both in New Zealand and overseas gaining over 20 years legal experience in both large international law firms and in-house environments, including working with and for Coca-Cola & Cadbury Schweppes, National Westminster Bank, Barclays Bank and Lloyds Bank.
Matt McLeod – Treasurer
Alumni 1993 – 1997
After leaving Waitakere College, Matthew attended The University of Auckland and received a BCom.
While at Waitakere College, Matthew started his own IT services company Vivid Computers which he has continued to develop after graduating from University. The company specialises in providing IT services to small and medium businesses and not-for-profit organisations.
He is actively involved in the Rotary Club of Henderson, serving as it's President in the 2015-2016 year and his involvement in the Waitakere College Foundation was sparked by a desire to give back to the school which was instrumental in supporting his early business ambitions.
Mark Shanahan
Principal 2007 – Current
Mark is recognized for his leadership contribution to a variety of regional educational, business and school sports bodies. ​
"We seek to enhance the educational outcomes for students of the college by raising funds to support learning through scholarships, funding special projects, and providing better opportunities to succeed educationally, not only to fulfill each students potential but to grow each student into becoming a positive contributing member of our community".
Sandra Gilliam
Alumni 1982 – 1986
Sandra left Waitakere College in 1986 and since then has developed a career in human resources. She has worked in major law firms in New Zealand and Australia, as well as for companies as diverse as Cisco Systems and Allpress Espresso.
Across the diversity of these companies Sandra has always been committed to the continuous development of the people she works with and the role that on-going learning plays in that.
Warrick Flower
Alumni 1993 – 1997
Warrick benefited hugely from learning and being part of the community of Waitakere College.  After leaving Waitakere College, Warrick attended the University of Auckland where he graduated with a Bachelor of Science and Bachelor of Commerce.
Warrick has over 20 years' experience working with digital technology helping design, build and lead the creation of innovative software solutions that power the sales and operations of organisations within New Zealand and internationally.  Although the output is technology, he has always believed the more important aspect of his work is the outcomes and impact on the people and users of these solutions.
Paul Jamieson
Paul studied at Massey University, graduating with a Bachelor of Applied Economics (Hons) in 1998.  After 4 years at working at the Reserve Bank of New Zealand in Wellington, Paul travelled to the UK and worked at UBS, Deutsche Bank and Moodys, before returning to New Zealand in 2010.
Paul has 20 years' professional experience in structured finance, treasury, and banking across New Zealand and overseas.